Agatha Christie's Poirot ?
David Suchet played Hercule Poirot
from 1989 to 2013
in the TV series Agatha Christie's Poirot
---
Daenerys Targaryen ?
Game of Thrones' Dragon Queen, portrayed by Emilia Clarke.
---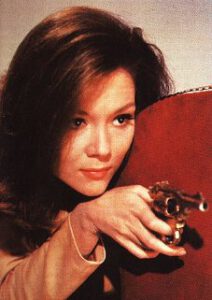 Emma Peel ?
John Steed's partner from 1965 to 1968
in television series The Avengers
played by Diana Rigg
---
John Steed's assistants ?
Cathy Gale (Honor Blackman)
Emma Peel (Diana Rigg)
Tara King (Linda Thorson)
Purdey (Joanna Lumley)
Mike Gambit (Gareth Hunt)
---
Mad Men (2007-2015)
historical period drama created by Matthew Weiner
American society and culture of the 1960s
from the view point of an advertising agency
the first firm: Sterling Cooper, on Madison Avenue, NYC
Don Draper (Jon Hamm): creative director
Betty Francis (formerly Draper) (January Jones)
Peggy Olson (Elisabeth Moss): copywriter
Pete Campbell (Vincent Kartheiser): account executive
Joan Harris (née Holloway) (Christina Hendricks): office manager
Roger Sterling (John Slattery): senior partner
Bertram "Bert" Cooper (Robert Morse): senior partner
---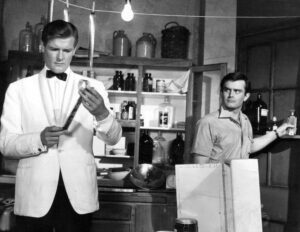 Simon Templar ?
The Saint, a fictional character created by Leslie Charteris
Incarnated by Rooger Moore in the famous 1960s British drama television series